Welcome to our website!

Welcome to Kingdom Life Christian University Kingdom Life Christian University is committed to offering a complete education that develops students intellectually, professionally, and spiritually. KLCU offers Diploma and Degree programs for Religious Studies, traditional undergraduate students, graduate students, adult and online students as well as extended campuses through distance learning centers globally. All programs are designed to equip students to become leaders in ministry, their careers, communities, families, and the world. KLCU was founded by a group of intellectuals for the purpose of raising a great educational hope in people globally. Programs are Diploma, Post Graduate Diploma, Bachelor's, Master's and Doctoral Degree programs in disciplines such as Christian Education, Spiritual Warfare, Missions, Theology, Music, Agriculture, Business Administration, Disaster Management, Psychology, Social Science, Substance Abuse Counseling and others courses. We have affordable Tuition plan.
Powered by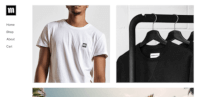 Create your own unique website with customizable templates.